Hello all,
I have just installed YunoHost and have added a few apps to test. After successfully resolving an accessibility issue ("foo.noho.st" NOT accessible in local Wi-Fi -- but IS accessible externally) now all installed apps have disappeared on the webadmin page.
My YunoHost server
Hardware: Raspberry Pi 4 8GB
YunoHost version: 4.3.6.2
I have access to my server : Through SSH and through the webadmin
Are you in a special context or did you perform some particular tweaking on your YunoHost instance ? : no
Description of my issue
On the webadmin page, it says "There are no installed apps", although I had installed several apps
On the user's portal, however, these apps are still available and are also functioning normally
When I try to install a new app on the webadmin page, I get this error: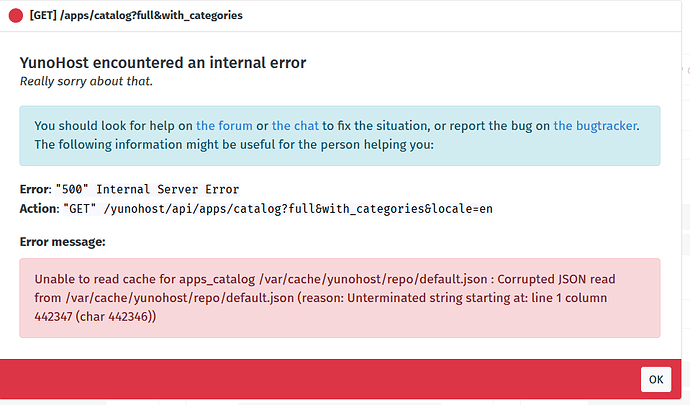 What did I do wrong?