Dear self-hosters,
We are proud to present you an all new applications catalog for YunoHost!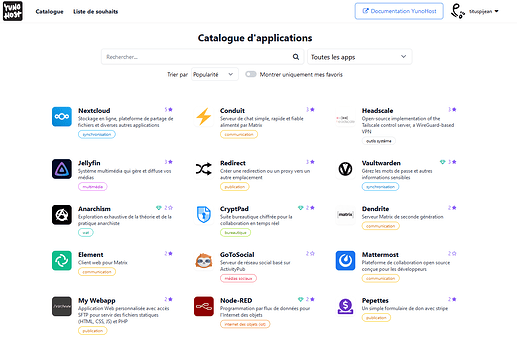 Main features:
Categorized view inspired by your own server's webadmin
Searchable list, including apps alternatives
Application pages with description, screenshot, and some technical details
Sortable list in alphabetical, novelty, and popularity order
Popularity, we said? Use your forum account to star apps that you like, use, or long for
Longing for, we said? The catalog now integrates the apps wishlist. You can star them and propose your own!
Enjoy!
Many thanks to @Aleks for building this new catalog and his magic with Flask and TailwindCSS frameworks. Also, cheers to @Salamandar for his investigating of Fider that contributed to the brainstorming of wishlist and voting features.