So I just tried two methods to install Yunohost. The first method was to install Debian Stretch on my physical computer and run the Yunohost script. The aecond method I tried was to install the Yunohost packaged distribution on my physical computer. Both did not work for me.
Debian Stretch Method: I had an issue with the script where it could not use my sources.list file. However, after a clean install of Debian stretch I ws having trouble with updating my system using apt from the beginning. Saying it could not connect due to security reasons.
Yunohost "Stretch" Method: After installing my computer reboots and asks me to enter my domain name and admin password, then after processing aome more ends with a warning saying I need at least one user.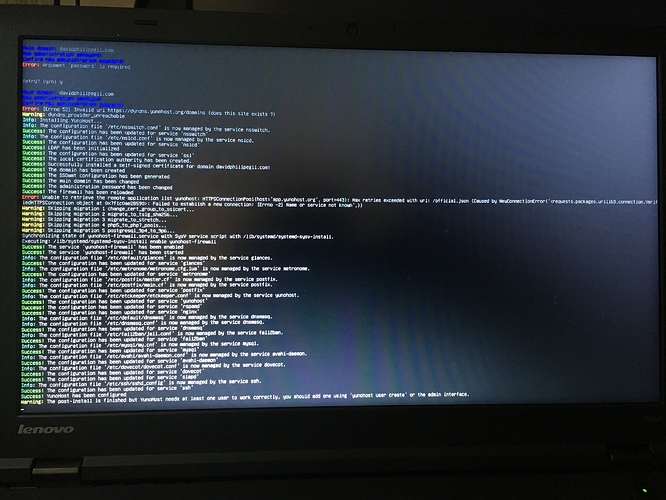 Im confused about how this fundamentally works. Do I need to register with a service that Yunohost provides in order for me to use Yunohost? My website is hosted by another company. Do I need to migrate it to Yunohost? Apologies if these are really basic questions. I just dont know what to expect.