My YunoHost server
Hardware: OVH VPS SSD3
YunoHost version: 3.6.5.3
I have access to my server : Through SSH
Are you in a special context or did you perform some particular tweaking on your YunoHost instance ? : no
Description of my issue
I've installed SOGo on my Yunohost instance via the web interface. The app installed without any problem, and runs correctly - with one exception: it does not support any non-ascii characters (most notably for me, polish diacritics). ?s appear instead: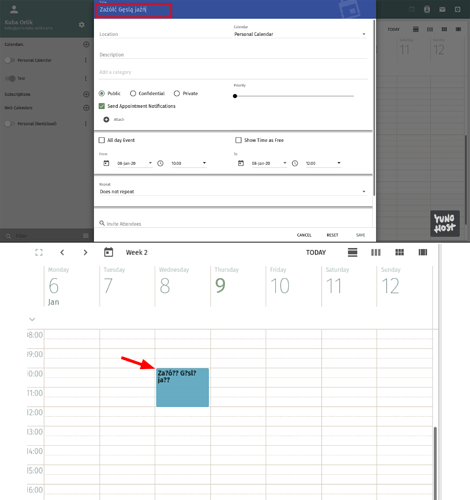 Their official demo instance (demo.sogo.nu/SOGo/) handles polish diacritics just fine.
which leads me to believe that this is an issue with how SOGo is packaged for yunohost.
How can I attempt to troubleshoot it?