n8n for YunoHost
Overview
n8n is an extendable workflow automation tool. With a fair-code distribution model, n8n will always have visible source code, be available to self-host, and allow you to add your own custom functions, logic and apps. n8n's node-based approach makes it highly versatile, enabling you to connect anything to everything.
Screenshots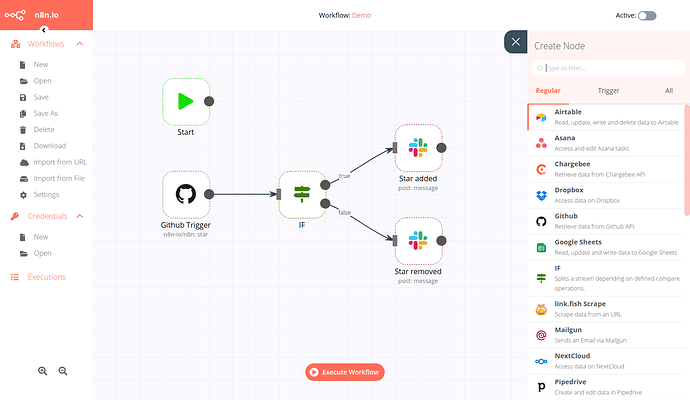 Documentation and resources
Due to its licensing (Sustainable Use License), the app is not yet included in YunoHost's catalog. However, you can manually install it in your webadmin or via CLI by using its repository address: https://github.com/YunoHost-Apps/n8n_ynh
Developer info
Please send your pull request to the testing branch.
To try the testing branch, please proceed like that.
sudo yunohost app install https://github.com/YunoHost-Apps/n8n_ynh/tree/testing --debug
or
sudo yunohost app upgrade n8n -u https://github.com/YunoHost-Apps/n8n_ynh/tree/testing --debug

More info regarding app packaging: Introduction to packaging | Yunohost Documentation
Maintainer
@fflorent and YunoHost contributors