[English version]
We are happy to announce that the Brique Camp / YunoCamp 2019 will happen from August 10th to 16th in Paris at the hackerspace Le Fuz in Paris !

What is it?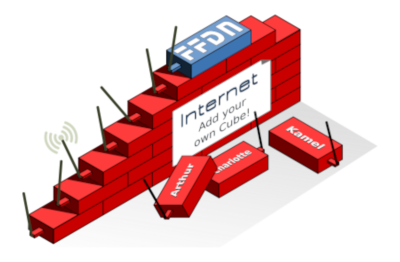 During this event, various contributors from the YunoHost project and the Internet Cube project (also called la Brique Internet) will meet, discuss, drink various beverages, and work on the projects !
Can I join?
Yes! You are free to join us if you want to chat about the project or learn or contribute! Knowing how to code is great (frontend, backend, sysadmin, network stuff, …) but turns out that , such as communication, UX tests, design, pedagogical documentation, translations … or just sharing with us what you do with YunoHost / the Internet Cube and what you would like to see happening in the future! Also just passing by to say hi is cool too !
You can also join us to work on other projects related to decentralizing the Internet and destroy the tech megacorps


!
Shall I register somewhere?
If you plan to join, and especially if you want to organize an accomodation with the rest of the team (to reduce costs) then please add your nickname as soon as possible on
and/or contact us to camp@yunohost.org so that we can organize the accomodations.
Getting there
This is in Paris ! Le Fuz / Laboïkos is very close to the metro station Buzenval (east of Paris, near Montreuil and Nation) : https://www.openstreetmap.org/?mlat=48.85343&mlon=2.40308#map=16/48.8532/2.4027&layers=T
This wiki page that describe the access : https://wiki.fuz.re/doku.php?id=map
Map of Paris Metro : https://www.ratp.fr/sites/default/files/plans-lignes/Plans-essentiels/Plan-Metro.1555581459.pdf
The place has a kitchen and will be somewhat free to organize our meal and schedules as we want

---
[Version française]
Nous sommes heureux d'annoncer que le Brique Camp / YunoCamp 2019 aura lieu du 10 au 16 août, au hackerspace Le Fuz à Paris !

Keskéçé?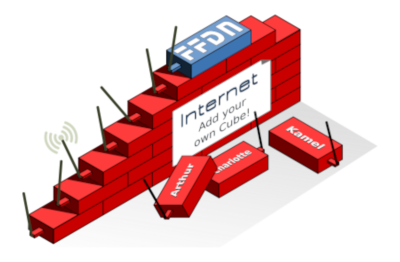 Pendant cet événement, différents contributeurices des projet YunoHost et La Brique Internet se rencontrent, discutent, ingurgitent des boissons variées, et travaillent sur les projets !
Je peux venir?
Oui! Vous êtes le bienvenu si vous voulez parler du projet, le découvrir ou contribuer! Savoir coder c'est cool (frontend, backend, adminsys, trucs de réseau, …) mais il se trouve que , comme la communication, des tests d'UX, du design, faire des documentation pédagogiques, les traductions … Ou bien vous pouvez tout simplement venir nous raconter comment vous utiliser YunoHost / la Brique Internet et qu'est-ce que vous aimeriez voir dans le futur! Juste passer 5 minutes pour dire bonjour, c'est cool aussi !
Vous pouvez aussi vous joindre à nous pour travailler sur un quelconque projet lié à la décentralisation d'Internet et/ou la destruction des mégarcorps de l'informatique


!
Est-ce qu'il faut s'enregister?
Si vous comptez venir, et en particulier si vous voulez organiser un hébergement en commun avec le reste de l'équipe (pour réduire les coûts) alors rajoutez votre pseudo sur
et/ou contactez-nous à camp@yunohost.org pour que l'on puisse s'organiser pour l'hébergement.
Venir
C'est dans Paris ! Le Fuz / Laboïkos est à deux pas de la station Buzenval (est de Paris, près de Montreuil et Nation) : https://www.openstreetmap.org/?mlat=48.85343&mlon=2.40308#map=16/48.8532/2.4027&layers=T
Cette page décrit comment entrer dans le lieu : https://wiki.fuz.re/doku.php?id=map
Carte du métro Parisien : https://www.ratp.fr/sites/default/files/plans-lignes/Plans-essentiels/Plan-Metro.1555581459.pdf
Le lieu a une cuisine et nous serons relativement libre de nous organiser comme on veux pour les horaires et les repas