My YunoHost server
Hardware: AMD64
YunoHost version: Latest (but cannot check right now)
I have access to my server : Not via network only physical with a keyboard and screen attached.
Are you in a special context or did you perform some particular tweaking on your YunoHost instance ? : yes
If yes, please explain: it's behind a VPN exactly like: Homemade WireGuard VPN on a VPS server by @rungeard
Description of my issue
Since my other failed hard drive is removed, the YH server cannot make a connection with the internet or connect local. In other words Debian fails to raise the network.
I tried disabling the VPN on the YH server it did not work.
If I run the status networking command and journal -xe I get these errors (sorry I couldn't copy and paste, so I had to make some sloppy pictures).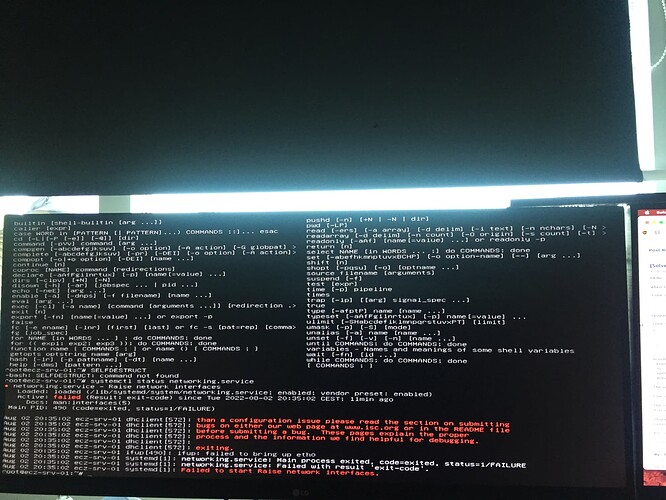 So what can I do to make it work again, no network file is changed after I did the VPN setup I never touched them again?
Thanks for your help in advance I'm to long offline now