I have encountered the below error when trying to access Yunohost user login: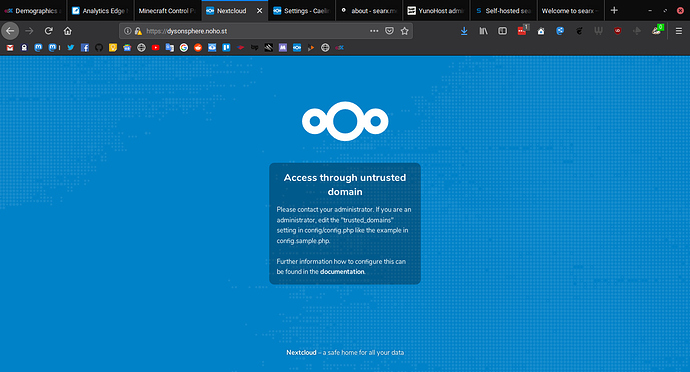 It shows the Nextcloud logo and the words:
" Access through untrusted domain
Please contact your administrator. If you are an administrator, edit the "trusted_domains" setting in config/config.php like the example in config.sample.php.
Further information how to configure this can be found in the documentation."
I received that error without installing Nextcloud. Since then I have tried installing and uninstalling Nextcloud, but no luck. I can't seem to get back to my user interface. My admin interface works fine.
D