Hello,
While upgrading Cheky (https://github.com/YunoHost-Apps/cheky_ynh/tree/testing), I need to modify an existing configuration file and I do not know how to do this correctly
I need to do this so the user has nothing to do and it will work out of the box.
What I need to change
before : version = "3.8.1"
after : version = 4.1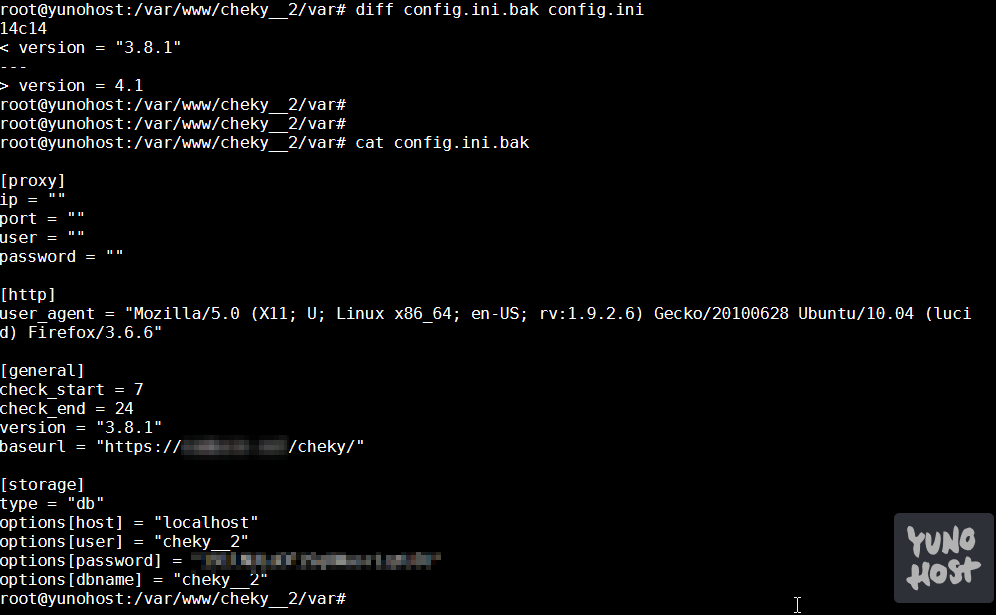 Questions
Have you ever need to do something like this ?
As it is an upgrade to version 4.1 and for the next releases, I guess that it's not nice to hardcode 4.1 in the upgrade script. Not elegant but good enough for a community app. If you have a clever idea, I take it (Version can be found in this file https://github.com/Blount/Cheky/blob/master/version.php and is located in $final_path/version.php)
Proposals / solutions
use plain sed ?

use ynh_replace_special_string ?