My YunoHost server
Hardware: RPI 4 at home
YunoHost version: 11.1
I have access to my server : SSH/Webadmin
Are you in a special context or did you perform some particular tweaking on your YunoHost instance ? : no
If yes, please explain:
Description of my issue
After upgrading to the latest Yunohost version and upgrading all packages trough the web-ui I saw that Mastodon required an update, i clicked it , it took about 2 hours during wich both Mastodon and the web-ui were unresponsive
After that, it failed in the background and mastodon + web-ui came back up , I tried to run the update trough the CLI to understand a bit more about the issue and here's what it says :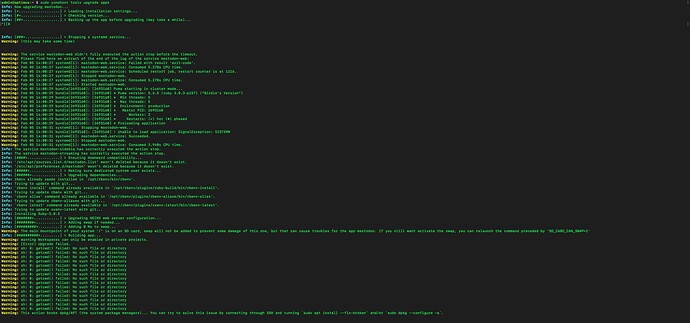 Any idea why it might fail to upgrade ?
Thanks !