I installed customwebapp before with SFTP access and was able to connect and upload fine, since updating Yunohost i wanted to add a second website so installed the custom web app and now i get this message when i try to connect:
"Received too large (1416128883 b) SFTP packet. Max supported packet size is 1024000 B. The error is typically caused by message printed from startup script (like .profile) The message may start with "This" Cannot initialize SFTP protocol. Is the host running an SFTP server?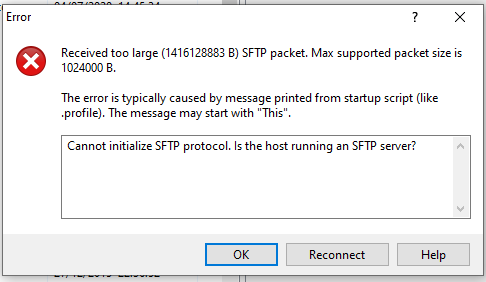 "
I have tried in WinSCP, Filezilla and Cyber Duck, all get the same message.
Any help would be most appreciated.