I'm running fully updated and migrated YNH. Sometime recently, not sure when, ttrss stopped working on my phone. Desktop version works fine, but I can't access my site on my phone anymore. This is the error: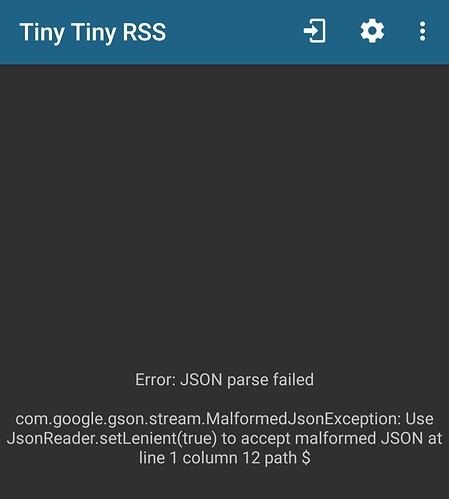 I found this … but it does not make any sense to me. Error: Use JsonReader.setLenient(true) to accept malformed JSON at line 1 column 1 path $ – Ready Android
Any help would be appreciated.