I'm opening a new topic but it is the same exact issue that i encountered in this one (living room laptop could access homeserver through wifi but not through ethernet, symptoms are exactly the same here) so feel free to merge them.
So i just bought a new pc, installed win11 and ubuntu22 in dual boot, wired it through ethernet and everything is great we'll be happy forever. Except it cannot reach my homeserver. To be precise it can sort of reach it but it is extremely slow and everything is incomplete/unusable (css missing most of the time, apps don't fully load or timeout, i can log into bitwarden through the browser extension but it cannot sync, etc.). As in the previous topic, i've checked ipconfig, fail2ban and everything i thought of but it seems all fine.
Some example screen caps (i can provide browser console outputs or anything else if it can help but i don't want to overcrowd this first post) :
This took 40 seconds to load :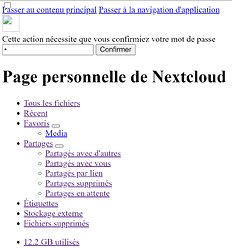 This took 10 seconds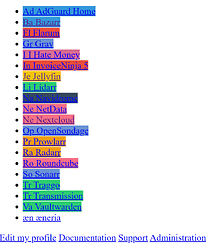 Sometimes, CSS loads but it takes over 2 minutes


Things get extra weird : the aforementioned living room laptop had the exact same issues until one day everything worked fine without any intervention or change (at least on my behalf). But now this new machine has the same issues and i'd prefer to understand what's going on rather than wait for things to magically settle on their own…
Does anyone have any idea of infos or logs that i can provide to investigate ?