Bonjour à tous,
Je viens de terminer un nouveau package pour PHPSysInfo.
Il s'agit d'une interface web, écrite avec le langage PHP, qui permet d'afficher des informations concernant le système et le matériel sur lequel elle est installée. phpSysInfo est distribué sous GNU/GPLversion 2.


Hi all,
I just finished a new package for PHPSysInfo.
It is a web interface, written in PHP language, that allows to display information about the system and the hardware on which it is installed. phpSysInfo is distributed under GNU/GPLversion 2.
Screenshots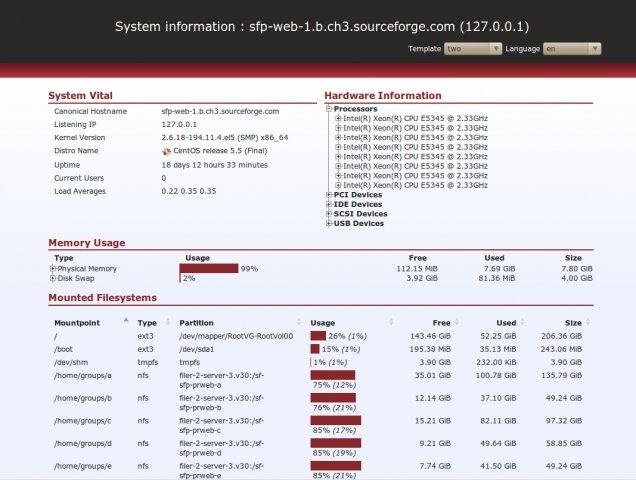 Demo