My YunoHost server
Hardware: Old computer
YunoHost version:** 3.7.1.3
I have access to my server :through the webadmin
Are you in a special context or did you perform some particular tweaking on your YunoHost instance ?** : no
After installing Peertube with the Yunohost Peertube app I'm trying to login to the Admin account using the Login and Password that was sent to my admin email but I'm receiving this error.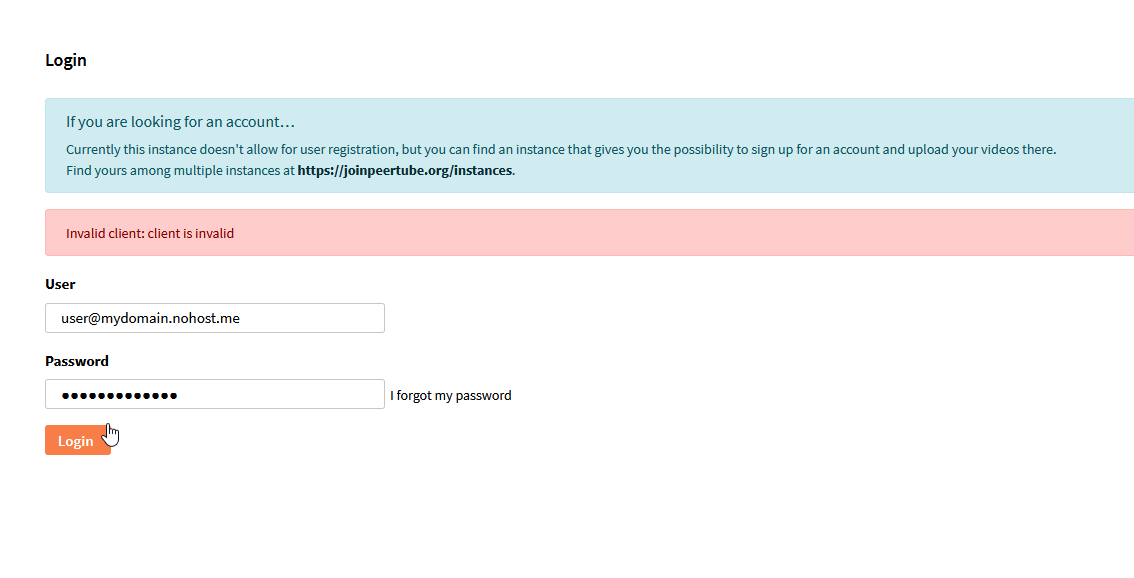 I've read the Peertube Docs
https://docs.joinpeertube.org/#/admin-following-instances
and also the Peertube app docs
https://github.com/YunoHost-Apps/peertube_ynh/blob/master/README.md.
I assume there is no special way to access the admin panel other than through the normal login page. I tried using the domain/admin in place of login but I'm redirected to the login page.
I assume I'm making a simple error and not accessing it in the right way.
Any tips would be appreciated.
Thanks!