[English version]
We are happy to announce that the Brique Camp / YunoCamp 2022 will happen from August 03th to 07th in Paris at La Felicita in Paris !
(Backup plan Coopaname)
What is it?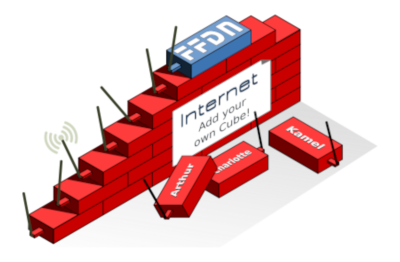 During this event, various contributors from the YunoHost project and the Internet Cube project (also called la Brique Internet) will meet, discuss, drink various beverages, and work on the projects !
Can I join?
Yes! You are free to join us if you want to chat about the project or learn or contribute! Knowing how to code is great (frontend, backend, sysadmin, network stuff, …) but turns out that , such as communication, UX tests, design, pedagogical documentation, translations … or just sharing with us what you do with YunoHost / the Internet Cube and what you would like to see happening in the future! Also just passing by to say hi is cool too !
You can also join us to work on other projects related to decentralizing the Internet and destroy the tech megacorps


!
Getting there
This is in Paris !
(We are not at La Felicita)

La Felicita is close to the metro station Chevaleret (line 6) and station Bibliothèque François Mitterrand (RER C + line 14) . Entrance is at 5 parvis Alan Turing : Way: ‪La Felicità‬ (‪593344836‬) | OpenStreetMap

https://www.lafelicita.fr/wp-content/uploads/2022/04/PLAN-LF.pdf

Map of Paris Metro : https://www.ratp.fr/sites/default/files/plans-lignes/Plans-essentiels/Plan-Metro.1555581459.pdf

The place has several bars and restaurants
Coopaname Paris-Sud, it's close to metro station Nationale (line 6) and stations Campo Formio (line 5). Entrance is at 17 Bis Rue Jenner, 75013 Paris (The 17 bis is in front of the 34 Rue Jenner) : Node: ‪Coopaname Paris Sud - Coopérative d'Activités et d'Emplois‬ (‪6430274751‬) | OpenStreetMap
More info
---
[Version française]
Nous sommes heureux d'annoncer que le Brique Camp / YunoCamp 2022 aura lieu du 3 au 7 août, à La Felicita à Paris !
(Backup plan Coopaname)
Keskéçé?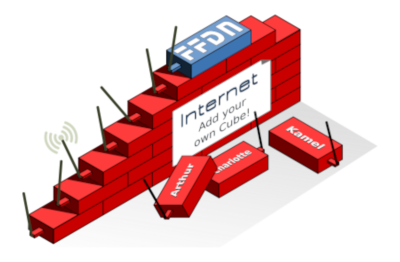 Pendant cet événement, différents contributeurices des projet YunoHost et La Brique Internet se rencontrent, discutent, ingurgitent des boissons variées, et travaillent sur les projets !
Je peux venir?
Oui! Vous êtes les bienvenu·es si vous voulez parler du projet, le découvrir ou contribuer ! Savoir coder c'est cool (frontend, backend, adminsys, trucs de réseau, …) mais il se trouve que , comme la communication, des tests d'UX, du design, faire des documentation pédagogiques, les traductions … Ou bien vous pouvez tout simplement venir nous raconter comment vous utiliser YunoHost / la Brique Internet et qu'est-ce que vous aimeriez voir dans le futur! Juste passer 5 minutes pour dire bonjour, c'est cool aussi !
Vous pouvez aussi vous joindre à nous pour travailler sur un quelconque projet lié à la décentralisation d'Internet et/ou la destruction des mégarcorps de l'informatique


!
Venir
C'est dans Paris !
(Nous ne sommes pas à la Felicita actuellement)

La Felicita est à deux pas des stations Chevaleret (ligne 6) et Bibliothèque François Mitterrand (RER C + ligne 14). L'entrée est au 5 parvis Alan Turing : Way: ‪La Felicità‬ (‪593344836‬) | OpenStreetMap

https://www.lafelicita.fr/wp-content/uploads/2022/04/PLAN-LF.pdf

Carte du métro Parisien : https://www.ratp.fr/sites/default/files/plans-lignes/Plans-essentiels/Plan-Metro.1555581459.pdf

Le lieu a plusieurs bars et restaurants
Chez Coopaname Paris-Sud, près des stations de metro Nationale (ligne 6) et Campo Formio (ligne 5). L'entrée est au 17 Bis Rue Jenner, 75013 Paris (Le 17 bis se situe pile poil en face du n°34) : Node: ‪Coopaname Paris Sud - Coopérative d'Activités et d'Emplois‬ (‪6430274751‬) | OpenStreetMap
Plus d'informations