Hardware: VPS bought online
YunoHost version: 1.0.10.2 (stable)
I have access to my server : Through SSH | through the webadmin
Description of my issue
I tried to close port 22 in Home/Tools/Firewall on both IPv4 and IPv6.
The webinterface asks me for confirmation (Are you sure you want to close port 22 (protocol: TCP, connection: ipv4) which I confirm
the switch turns red: indicating the port is now closed.
I navigate away from the page
When I return to the page the ports are open and the switch indication is green again.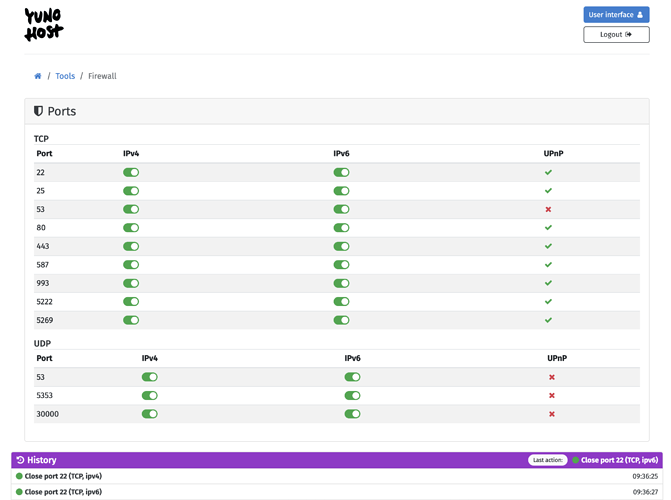 I can also still connect over ssh, so indeed the port is still open.
Using Firefox 107.0.1 on MacOS 13.0.1 (22A400)