My YunoHost server
Hardware: VPS bought online
YunoHost version: 11.1.20
I have access to my server : Through SSH | through the webadmin
Are you in a special context or did you perform some particular tweaking on your YunoHost instance ? : no
Description of my issue
Hi all,
I installed Firefly iii version 6.0.5. I can't log in or register a user. I have tried both in different order. I get this error message and tried setting the mailer to "smtp", setting the email, host, port regarding email settings in the .env file. Nothing worked. I did all this restarting the server every time making sure the changes are applied.
I also selected "ldap" instead of "eloquent".
I search here on the forum and on GitHub, both Firefly's and the YH package. Can't find anything.
This is the error I get: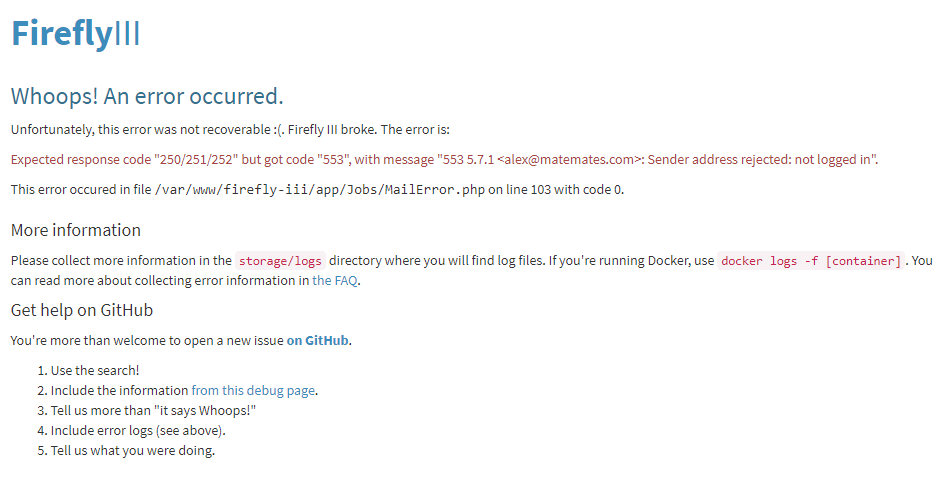 Any help on what I could do?
Thanks