Hi,
My YunoHost server
Hardware: VPS Hetzner CX11 1VCPU 2GB RAM
YunoHost version: 4.0.8
I have access to my server : SSH
Are you in a special context or did you perform some particular tweaking on your YunoHost instance ? : no
Description of my issue
I installed using yunohost, Synapse and Element. It nicely work except for one feature, the integration manager us unreachable. I thus cannot add widgets, bridges or bot in a group (salon) and cannot add stickers.
What is strange, is that the same features works well on a second yunohost instance for which i used the same hardware and installation (except for the domain name wich use nohost.me in this case and a personal domain for the one which doesn't work).
Any idea what can be wrong ?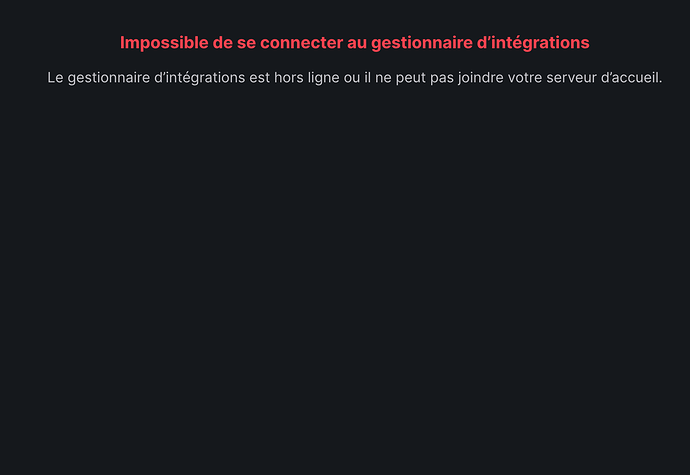 Thank you in advance