Collabora Online Development Edition
Overview
Collabora Online Development Edition also known as LibreOffice Online, is a server service built from the main LibreOffice project code which provides display and collaborative visual editing of a range of document types. It does not include any form of file system. To be fully functional, it has to be integrated with file access and authentication provision from an underlying stack of software.
Shipped version: 4.0.0 RC2
Screenshots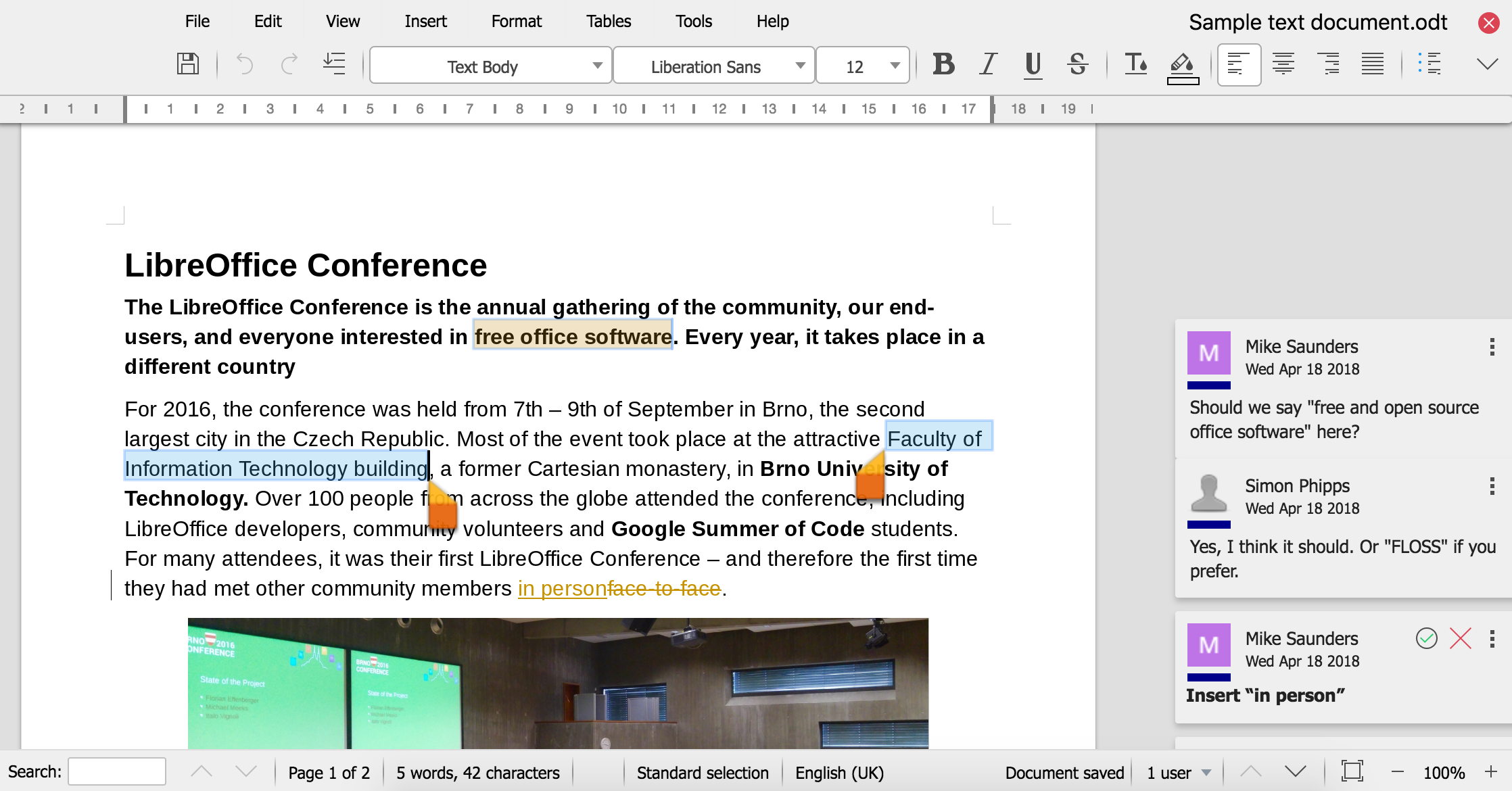 Configuration
To be sure it works, you need :
one Nextcloud on a dedicated domain and install this package on an other dedicated domain (or subdomain).
Let's encrypt on each domain
More info here: YunoHost • index
Documentation
YunoHost specific features
Supported architectures
x86-64b -
ARMv8-A -
Jessie x86-64b -
Limitations
Collabora doesn't support ARM platforms like Raspberry Pi
CODE has a warning limitation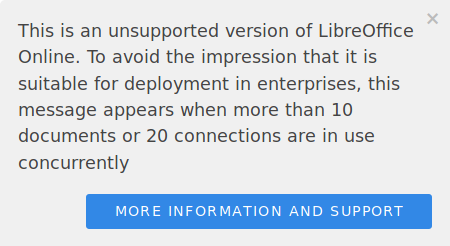 Additional informations
Links
---
Changelog
Testing branch
30 Jan 2019 - 5dc8e3f

Upgrade to 4.0.0 RC2 and make it works

29 Apr 2019 - 8a7c552

Try to fix the bugging last instruction…
Master branch (Official release)
---
Developers infos
Please do your pull request to the testing branch.
To try the testing branch, please proceed like that:
sudo yunohost app install https://github.com/YunoHost-Apps/collabora_ynh/tree/testing --debug
or
sudo yunohost app upgrade collabora -u https://github.com/YunoHost-Apps/collabora_ynh/tree/testing --debug