My YunoHost server
Hardware: Older amd64 laptop. Yunohost is installed on bare metal
YunoHost version: latest (?) just downloaded about 3 days ago
I have access to my server : direct access via keyboard / screen
Are you in a special context or did you perform some particular tweaking on your YunoHost instance ? : No
Description of my issue
I installed YunoHost on my older HP Elitebook 2570p and after installation I can't boot into the system. The screen gets all blurry as shown in the picture below. I looked for other questions like this but couldn't find too many similar ones, certainly not ones with solutions.
I have scoured the internet but couldn't find anyone who was to solve this. I noticed other cases like this, but they at least had a working mouse pointer. For me, I can't see anything … Nothing works.
The only thing I see from the boot process are the following two messages echoed to the screen. Afterwards it all get's screwed up …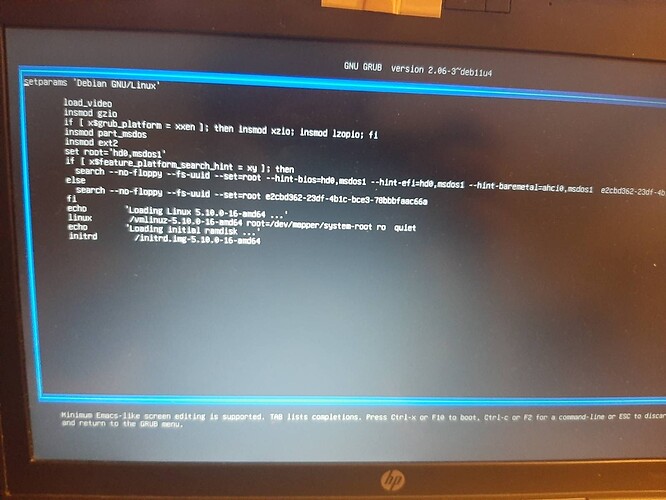 Some info about the system:
i7-3520m
8GB of RAM
About 180GB of SSD
What I tried so far
Editing boot options and disabling load_video
Adding nomodeset to it
Changing different boot modes (Legacy, EFI (with and without CSM))
Reinstalling
Other systems (Manjaro, Ubuntu) work just fine. Me posting this is a last ditch effort. I asked around other places as well so I'm putting my last drop of hope on you guys
I hope we can figure this out.