Hello,
While so far Osada seems to be my best choice for "mezoblogging" fed platform, I still have some problems.
My YunoHost server
Hardware: VPS bought online
YunoHost version: stable
I have access to my server : Through SSH |
Are you in a special context or did you perform some particular tweaking on your YunoHost instance ? : no /
Description of my issue
Due to reasons unknown, I lost all remote contact avatars. Going one by one to "refresh photo" doesn't work, either.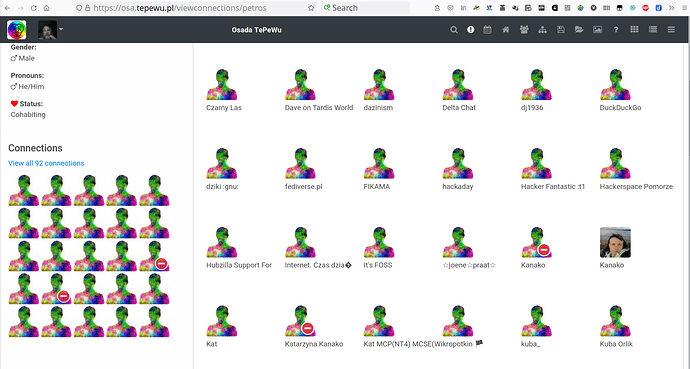 Please advise.